New Jersey Personal Trainer Can Help You Achieve Better Health & Active Lifestyle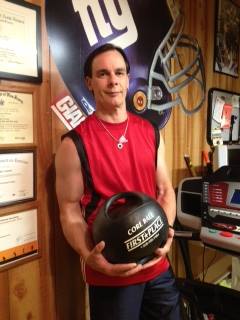 Todd G. Dattoli, M.S.
Personal Fitness Professional

Are you looking for an expert NJ Personal Fitness Professional in the Morris County and Somerset County NJ areas to help you live a healthier and pain free lifestyle? Do you need a Personal Trainer in New Jersey who specializes in Athletic Development and Youth Fitness? Do you need a Personal Fitness Professional who is well qualified to be your son or daughter's Sports Conditioning Coach in the Morris or Somerset County areas? You have come to the right place my friend.
My name is Todd Dattoli, and I'm not just your average run-of-the-mill personal trainer. In 2011, I achieved my Master's degree, I am a specialist in Human Movement and Performance.
Find out why my system of training, the PEAK Your Health, CONDITION Your Body Total Advantage Training & Movement System is the difference between a regular personal trainer and a trained specialist in both Lifestyle Management and Human Movement Performance.
My business, Peak Condition Fitness, is currently servicing the following Morris County and Somerset County New Jersey areas: Bedminster NJ, Far Hills NJ, Peapack-Gladstone NJ, Chester NJ, Mendham NJ, Basking Ridge NJ, Bernardsville NJ, Bridgewater NJ, Martinsville NJ, Green Brook NJ, Warren NJ, Long Valley NJ, Mount Olive NJ (which includes Flanders and Budd Lake) and Roxbury NJ. In the comfort of your home, or inside a private studio so you can live the healthy life you deserve!. Let me be your New Jersey Personal Trainer.
Take the first steps to a happier, healthier YOU.
Sign up for your FREE, NO OBLIGATION Consultation Today.
Hear what my clients have to say
In Good Health,
Todd G.Dattoli, M.S. Human Movement
Articles presented on PeakConditionFitness.com are for education and information only. For specific medical conditions, please consult your doctor or specialist.