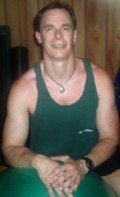 Local Personal Trainer NJ Shares His Background & Credentials
"Who Is This Guy Anyway?"
---
Greetings, my name is Todd Dattoli. If you've come to my bio page it's probably because by now you are wondering "just who is this guy and why should I listen to him"? Thats a great question. In order to answer that question I must first be honest with you and let you know that it is very difficult for me to write about myself. But because I feel that it is imporant that you know that the man on the other side of the computer monitor is a real living breathing feeling caring human being who loves to help people and is extremely passionate about our youth and the struggles they face today with physical activity, I decided I'd write this page and be "transparent" as the saying today goes, so you can gain a little insight into "just who is this guy anyway".
Ok, first, when I decided to build a website my intention was not to build webpages so I could talk to you about me or my accomplishments, but more to help facilitate a learning environment for you with regards to health, fitness, wellness, nutrition, sprinkled with a little inspiration to help motivate you to feel good again in whatever your endeavors may be, as well as personal training info. As a by-product, I created this page so you can learn a little about who I am, why I am so passionate about fitness, as well as my professional credentials and my philosphy on personal training.
Backround & How I Got Involved In Fitness
---
I am the founder and owner of Peak Condition, LLC since 1998. I am an ACE Certified Personal Fitness Trainer, IYCA Certified Youth Fitness Specialist, Certified Nutrition Management Specialist, and a Sports Conditioning Coach. I service Far Hills, Bedmister, Peapack/Gladstone, Chester, Mendham, Basking Ridge, Bernardsville, Bridgewater, Martinsville, Green Brook, Warren, Long Valley, Mount Olive (which includes Flanders and Budd Lake), and Roxbury NJ and surrounding areas.
Before we go any further, let me share something personal with you. As I mentioned earlier, talking about myself is and always has been a very hard thing for me to do. I'm not into all the self-promoting and sales hype that seems to be a part of big box fitness clubs. I'm basically a pretty humble guy when it comes right down to it. My whole goal in writing this bio page is to show you that I am a very real person who genuinely wants to help you with your wellness. My hope is that by being transparent here and sharing not only information about who I am but useful information about health and wellness throughout my website, it will lead you to see that this entire website is designed to get you to be excited and pro-active about your own health and well-being.
That said, I got involved in personal training back in 1998. I had been previously chasing an acting career, but I struggled to make a living as a professional actor for 7 years. One day I decided I had enough. I decided I wanted to get back to my "roots". My roots were sown as a student athletic trainer during high school and college and then later as the Head Athletic Trainer and Sports Conditioning Coach for 3 years for a local NJ semi-pro football team (the Jersey Oaks). I knew I could not afford to go back to college to get my degree as an athletic trainer, but I knew my prior 10 years of experience at athletic training would be a great foundation for becoming a personal trainer. I had always been a pretty fit guy who loved to play sports and exercise, so I took my prior skills in athletic training and my passion to help people and decided start a new career in personal training. Hence, Peak Condition was borne. I later registered my business in 2001 as a small business and became a Limited Liability Corporation and began training out of a private studio.
Changing careers and opening my own personal training company has been a decision I am very proud of because I can honestly tell you, I love what I do! I have been doing fitness training now for 10 years total thus far and I have never looked back. This is not a hobby for me like it is for so many others. Fitness training is not only something I am passionate about, but it embodies who I am. Fitness is my life, my passion, my work, my career. When I get up in the morning, get ready to meet with a client or clients, I look forward to our session together, because I truly feel deep down that I am making a difference in people's lives. To me, if you're not part of the solution, you're part of the problem. It is my mission in life to be a part of the solution that helps people with their well-being.



Current Professional Associations and Education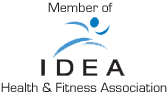 ---
Since taking my first steps into becoming a personal trainer, I now hold professional cerfications with the American Council on Exercise (ACE), the International Youth Conditioning Association (IYCA), Lifestyles Management Associates, and The American Red Cross.
In addition to these professional certifications, I have achieved my Master's Degree through A. T. Still University in Exercise Science and Human Movement with an emphasis on Sports Conditioning. I also hold a Bachelor of Arts degree from Ramapo College for 2 major undergraduate studies, Communications/Mass Media and Fine Arts/Drama.
I am continually studying the science of exercise as well as sports conditioning because it is extremely important to me to expand my knowledge. By expanding my knowledge, it allows me to truly help my clients to not only reach their goals, but maintain them and help them turn exercise and nutrition into a lifestyle that is FUN and enjoyable.
Fitness information is, ALWAYS changing, and because of this it can sometimes be a little confusing on just how to proceed with a proper exercise and nutrition program. Being one the areas top fitness professionals for over 10 years in the health and fitness industry, it has become my life's passion to help my clients decipher this information and bring them, and now you, what is safe and pertinent to your exercise and weight loss goals. For me, it is not just a job; it is a way of life!
In addition to being certified by ACE, IYCA and Lifestyle Management Associates, I am also an active member of Idea Health & Fitness Association, the top fitness association in the world for credible information and continuing education. I also attend fitness and nutrition conferences, workshops and seminars regularly to keep on the cutting edge of the ever-changing fitness industry.
---
Specialization and Services

My Mission, My Vision and My Philosophy of Training Articles presented on PeakConditionFitness.com are for education and information only. For specific medical conditions, please consult your doctor or specialist